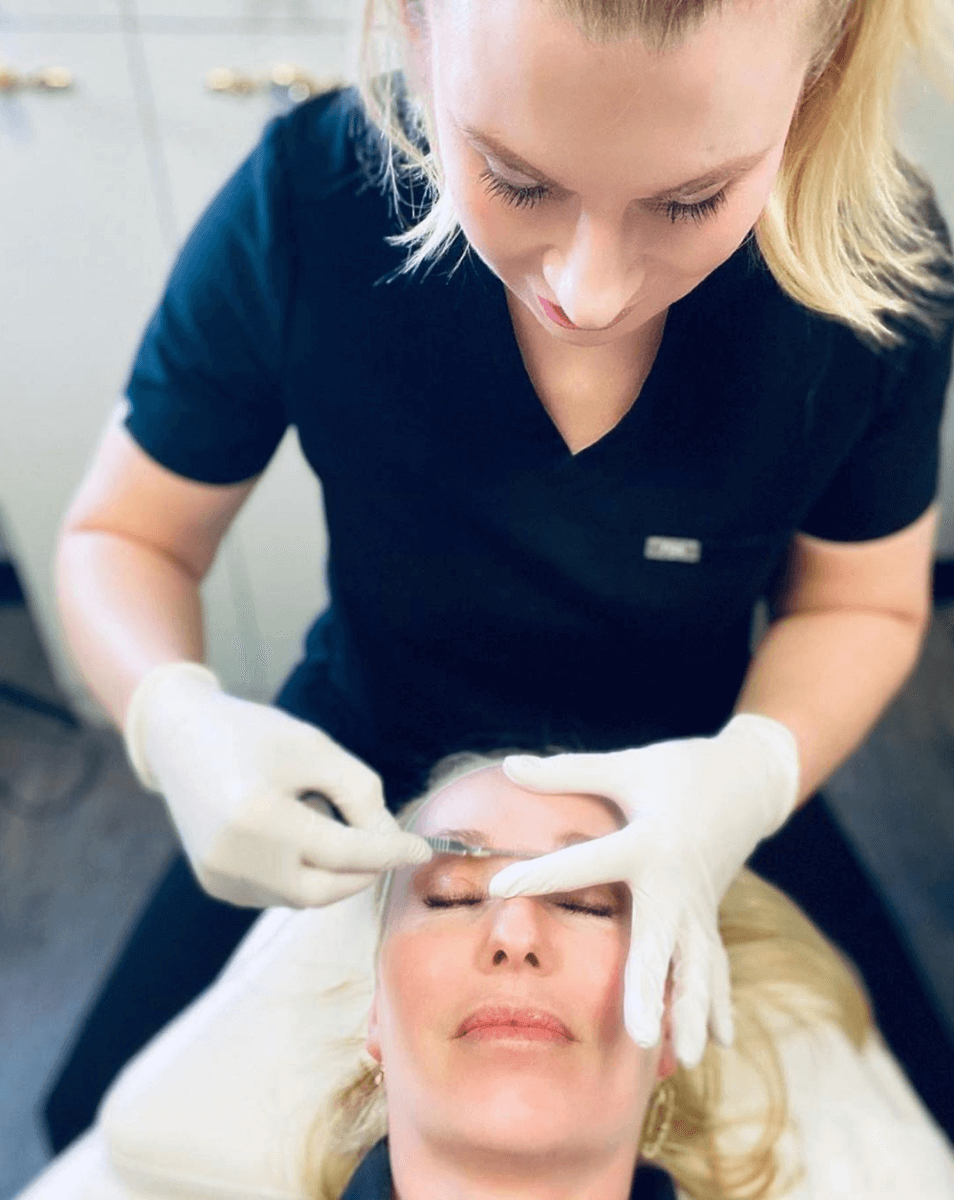 Services
Kim Clark Advanced Aesthetics provides the following Medical Aesthetic services:
IPL Hair Reduction
Photo Facial
Micro Needling
Chemical Peel
Dermaplaning
Laser Genesis Treatment
ND: Yag Laser Treatment
Intracel Fractional RF Microneedling
Tixel
HiFULDM Treatment
and Oxygen Facial
These procedures help to promote healthy, beautiful skin and treat a variety of skin challenges.
Connect with me on Social Media
IPL Hair Reduction
Intense Pulsed Light permanently reduces hair growth. Best results require 4 to 6 weeks between treatments. The number of treatments varies per person. Do not pluck or wax 4 weeks prior to the treatment. Please shave area 24Hrs. before the scheduled appointment.
Photo Facial
Intense Pulsed Light targets sun damage, redness, fine lines, wrinkles and reduces pore size. This treatment also stimulates collagen production resulting in firmer, glowing skin.
Micro Needling
Improves skins texture and helps reduce the appearance of scarring. The micro injuries stimulate the body's healing process, resulting in cell turnover and increased collagen and elastin production. These reverses and prevents the signs of aging.
Chemical Peel
Medically exclusive peels in various strengths, to help support healthy skin. Each peel is customized to address every client specific skin concern. A great exfoliation, improving the skins texture, tone and reducing breakouts.
Dermaplaning
Removes excess fine hairs which are known for trapping the dirt, oil, and dead skin cells in your pores. Dermaplaning leaves skin smooth and vibrant.
Laser Genesis Treatment
Beyond a firmer, tighter and more even complexion, this procedure has been used to treat rosacea and diminishes diffused redness in the skin. Laser Genesis is a non-invasive treatment that uses a laser to gently heat the skin resulting in the production of new skin cells and collagen.
A series of 4 to 6 treatments, 2 to 3 weeks apart is recommended for best results.
ND: Yag Laser Treatment
The ND: Yag laser produces excellent results in the treatment of broken capillaries on the face or other parts of the body. This laser is also effective in removing cherry angiomas without discomfort. The treatment involves controlled heating of the blood vessel, causing damage to the vessel walls. It is also great for correcting sun damage while stimulating new collagen and elastin production.
Intracel Fractional RF Microneedling
A revolutionary treatment using fractional radio frequency combined with micro-needling, to treat acne scaring, wrinkles, various skin irregularities, large pores, and general rejuvenation. A great treatment for skin tightening as well. Together these technologies deliver impressive anti-aging results with out down time.
Tixel
Tixel is an innovative skin resurfacing technology which works with a new method of thermal-mechanical ablative (TMA) technology. Tixel simply produces desirable results on the skin surface by the direct use of heat. Tixel is not laser, ultrasound or radiofrequency (RF) and it is believed to be superior to other methods of skin resurfacing currently available on the market.  It is new to the US, but has been a top procedure in the UK for the past several years!
Tixel is suitable for treating fine lines, wrinkles, sun damage, age spots, active acne, acne scars, pore size, lip lines, forehead lines, crepey skin on the eyelids, crow's feet and neck folds among others. Body parts such as abdomen, knees and arms also get great results.
HiFULDM Treatment
A skin lifting and remodeling, multi skin layer targeting facial treatment through non-invasive ultrasonic technology.
HiFU : High intensity focused ultrasound, for facial contouring; lifting from within the skin.
HiLDM : High intensity local dynamic micro-massage, for promoting collagen, elastin synthesis, hydration, and skin tightening.
Synergy effect of HiFU + LDM: smoother, tighter skin, improved facial contouring and refreshed complexion.
Oxygen Facial
This procedure gives a boost of oxygen to skin cells, resulting in plumper-looking skin. It also unclogs pores, allowing hydrating serums to penetrate deeper into the skin layers and provide more moisture than with a topical serum application. The oxygen facial is also great for killing bacteria to help with breakouts resulting in clear bright skin.
This treatment is an add on only to any other service.
By Appointment Only
Complete Beauty Medspa
1775 S Roosevelt Dr.
Seaside, OR 97138
Westside Aesthetics
925 NE Orenco Station Loop
Hillsboro, OR 97124
Phone: 503-440-6530