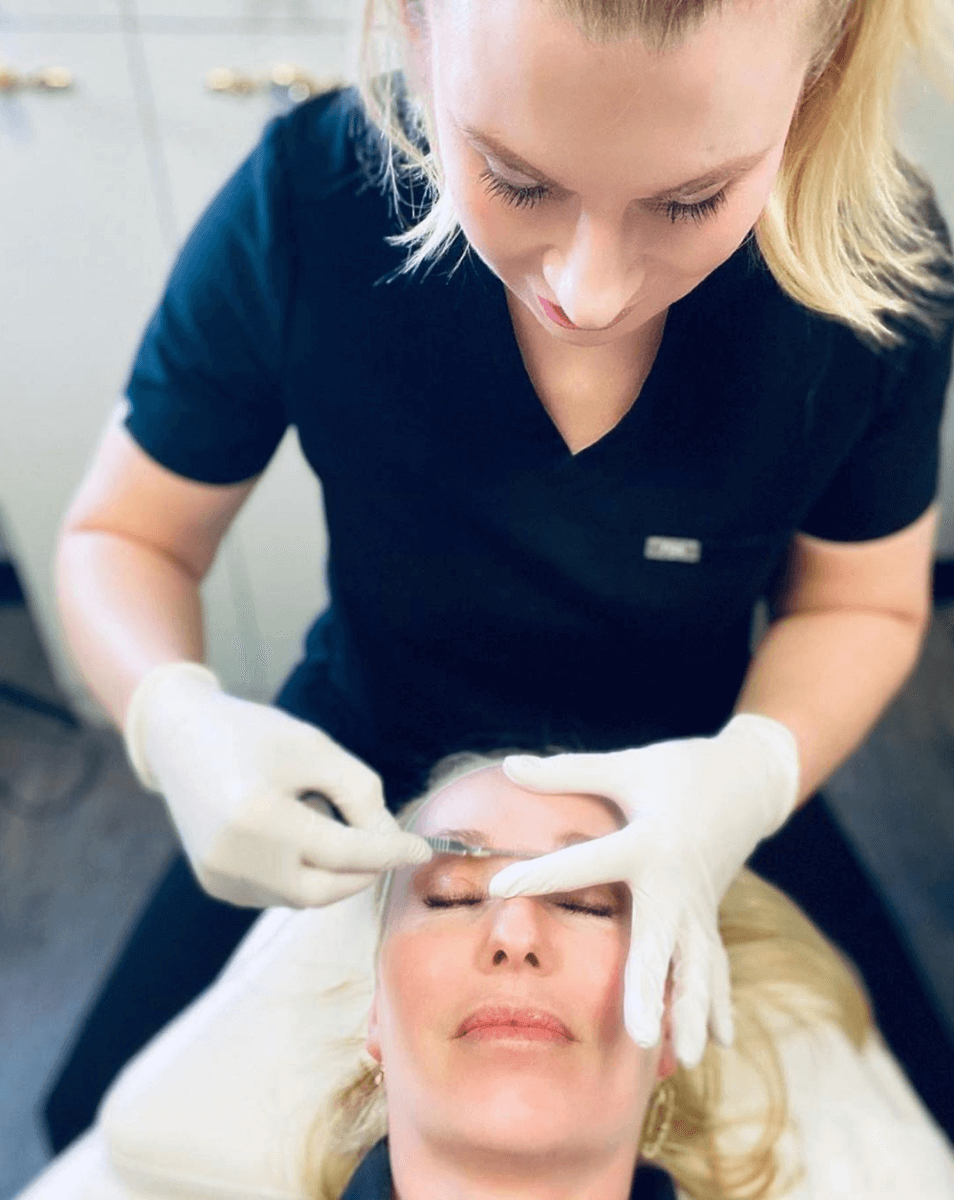 Services
Kim Clark Advanced Aesthetics provides the following Medical Aesthetic services:
IPL Hair Reduction
Photo Facial
Micro Needling
Chemical Peel
Dermaplaning
Thermo Clear
Plasma Skin Tighetning
Laser Genesis Treatment
ND: Yag Laser Treatment
and Intracel Fractional RF Microneedling
These procedures help to promote healthy, beautiful skin and treat a variety of skin challenges.
Connect with me on Social Media
IPL Hair Reduction
Intense Pulsed Light permanently reduces hair growth. Best results require 4 to 6 weeks between treatments. The number of treatments varies per person. Do not pluck or wax 4 weeks prior to the treatment. Please shave area 24Hrs. before the scheduled appointment.
Photo Facial
Intense Pulsed Light targets sun damage, redness, fine lines, wrinkles and reduces pore size. This treatment also stimulates collagen production resulting in firmer, glowing skin.
Micro Needling
Improves skins texture and helps reduce the appearance of scarring. The micro injuries stimulate the body's healing process, resulting in cell turnover and increased collagen and elastin production. These reverses and prevents the signs of aging.
Chemical Peel
Medically exclusive peels in various strengths, to help support healthy skin. Each peel is customized to address every client specific skin concern. A great exfoliation, improving the skins texture, tone and reducing breakouts.
Dermaplaning
Removes excess fine hairs which are known for trapping the dirt, oil, and dead skin cells in your pores. Dermaplaning leaves skin smooth and vibrant.
Thermo Clear
A radio frequency device that treats broken capillaries, raised bumps and skin tags.
Plasma Skin Tightening
This treatment is performed through tiny spots made with a device to stimulate instant contraction and tightening of the skins fibers. There is a spark that creates a response in the skin, leading to collagen production. The tiny dark dots flake off after one to two weeks. Final results after this treatment depend on the severity of the skins laxity.
Laser Genesis Treatment
Beyond a firmer, tighter and more even complexion, this procedure has been used to treat rosacea and diminishes diffused redness in the skin. Laser Genesis is a non-invasive treatment that uses a laser to gently heat the skin resulting in the production of new skin cells and collagen.
A series of 4 to 6 treatments, 2 to 3 weeks apart is recommended for best results.
ND: Yag Laser Treatment
The ND: Yag laser produces excellent results in the treatment of broken capillaries on the face or other parts of the body. This laser is also effective in removing cherry angiomas without discomfort. The treatment involves controlled heating of the blood vessel, causing damage to the vessel walls. It is also great for correcting sun damage while stimulating new collagen and elastin production.
Intracel Fractional RF Microneedling
A revolutionary treatment using fractional radio frequency combined with micro-needling, to treat acne scaring, wrinkles, various skin irregularities, large pores, and general rejuvenation. A great treatment for skin tightening as well. Together these technologies deliver impressive anti-aging results with out down time.
By Appointment Only
Complete Beauty Medspa
1775 S Roosevelt Dr.
Seaside, OR 97138
Amoura Beauty Studio
13635 NW Cornell Rd., Suite 170
Portland, OR 97229